Generosity and Kindness are Appreciated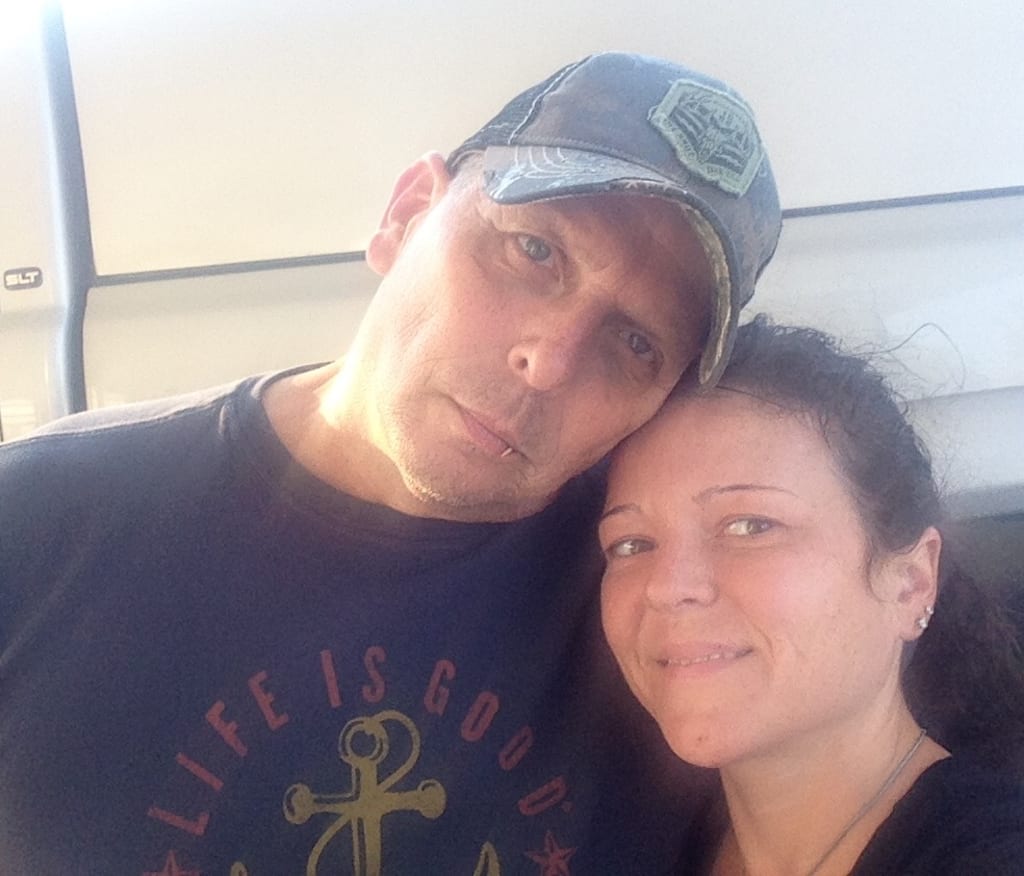 My Husband and Daughter Who are No longer With us.
I am without two of the most important people in my life. My Community of Friends, Neighbors and my Faith have helped me through each of these tradgedies. Generosity, Kindness, and Patience have been gifts I have received many times over the past 2 years.
My Husband was diagnosed with ALS, Lou Gehrig's Disease. This disease, as of this writing, is a death sentence. There is no cure. You know it's bad when we both agreed that Cancer would have been better- at least there would be a thread of hope for recovery.
The type he was diagnosed with was called Bulbar ALS, what that constitutes is effectively starting with end stage symptoms.
The entire ALS community- from Facebook Pages, support groups, Doctors, Nurses, National ALS Association- Everyone.
Steve Gleason, Ex New Orleans Saints Football Player who has ALS, was an encouragement as well with all of the things he had accomplished toward helping patients and educating the public about this horrible disease. In fact, if you are inclined He put out a documentary on his decline and fight with this disease- well worth checking out.
Hearing My Husband's Diagnosis in the Dr's office knocked the wind out of both of us. How do you react to being told you or the love of your life has been given a torturous death sentence?
He had always been a tall, strong, busy, active person. His mind remained sharp until his body betrayed him – taking his voice, ability to swallow, ability to get enough air, and not choke & cough.
Friends would come and not even say anything just be moral support. A priceless gift. Being a caregiver in this situation is a 24/7 intensive position to find yourself in. My Daughter, pictured above, would bring meds and groceries and just give her Dad a hug and tell him how much she loved him.
My Husband passed 5 days before our 20th Anniversary. He tried to make it – but, just couldn't. At least I was able to be looking him in the eye, holding his hand and telling him how much I love him as he took his last breath.
The Hospice Nurse was invaluable. She made sure he had everything – machines, medications, etc… We were having a snow storm when he was first ordered to be on hospice- I really didn't think they would brave the roads and our driveway to see us. Sure enough she came! An unselfish kind act – in fact, unselfish and kind is what all of the Hospice staff that we had the privilege to work with were. A blessing in every way.
After his passing, the love and support of all of our friends was immense – Some friends travelled 8 hours each way to pay their respects, give hugs, and show support in every conceivable way.
I was naturally in shock and very numb with pain and grief. There was always someone with a letter or text when I was at my lowest and needed reassurance that even though things my circumstances were different- I would get through this awful time by putting one foot in front of the other.
My Daughter had struggled with mental and emotional problems for many years. She and her Father were very close. Grieving- true grieving for her loss didn't occur until 6 months later. The downward spiral that went in conjunction with that was very scary.
She spent months in the Hospital – was released on a Tuesday, was back in a Mental Unit over the following weekend, released from there on Monday and took her own life on Saturday.
Again the loss was real, intense, and raw. Mechanically I was trying to put one foot in front of the other. I was held up and assisted in everyway by the wonderful community, my congregation, prayer, and trying to stay busy.
I would just like to express my deep gratitude for every hug, every card, every call, every visit, every little gift just because, and being so generous with their love and their time.
My grief is still very very real and still hits me at different times. I have learned to give these times the respect that they deserve.
The phrase "It takes a village" is very true. Without the kindness and love from my village I would not be on an upright and forward moving path. My gratitude is immense.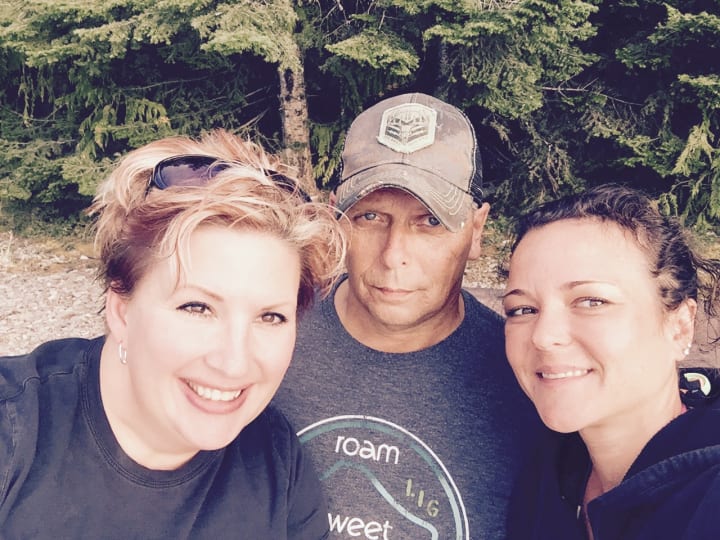 Miss them both every minute of every day….