Books are the key.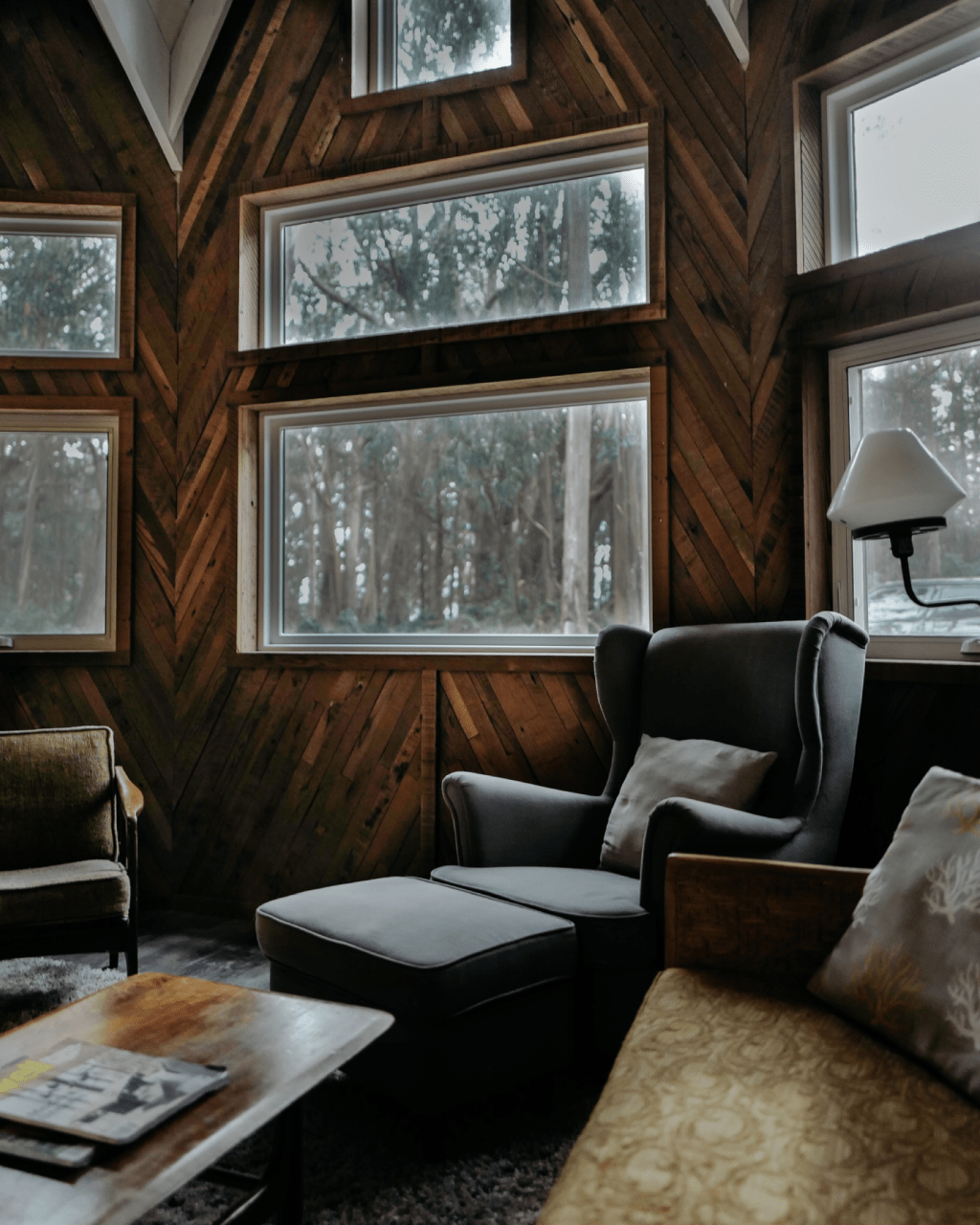 View From "My Ideal Space"
Comfy, Cozy, Safe, Nowhere to Be, No One to See, A Warm Fire, Thick Extra Soft and Wonderful Blanket, Books, Books and More Books (preferably Jane Austen), and a Glass of a "Relaxing – Sipping Beverage", Watching Snow Fall, Everything Quiet and Mindful of the Moment.
I close my eyes and take a deep breath in……and out. Attire for my Cozy Place is flannel pajamas with fuzzy socks or, the equivalent there of. Taking a few moments sitting and staring out the window in awe of the beauty of the snow as it spreads it's winter blanket over the yard and trees makes me so thankful to be in the country.
It's hard for me to find a "Comfy Place" like this in any other Season. Winter is just extremely conducive to enjoying the space I have created. (Plus, flannel pajamas can get a bit too warm in late spring and summer…)
I'm not sure if it is a hang over from my childhood or not but, I feel like the world is on pause as it snows. Whatever plans or errands that were scheduled to be done wait for another day.
My truest and most honest Comfy Cozy place is not a specific room or chair. I go to that special space through the pages of a book- I feel like I am in my own snow globe protected by the silence surrounding me and the story unfolding as I read.
When I was a child I was obsessed with "Gone With the Wind." My Aunt had given me a copy and I took that book with me everywhere I went for probably a month or so. Normally, that would not be a super odd- but, I was in Second Grade. Every recess or spare minute I would go to my Comfy Space and cozy up in that book tuning out all the noise.
I did move on to more age appropriate reading after that- the "Little House on the Prairie" set of books. (Uh oh – now I am dating myself…) The school librarian always encouraged us to have reading material for winter break. I would check out that whole series and devour it over the two week break. ("These Happy Golden Years"was my favorite- when Laura and Almonzo get engaged.)
Then, a few years later my Aunt introduced me to "Pride & Prejudice" and Mr. Darcy won my literary heart.
The crux of the answer to the question of what constitutes my Cozy or Comfy space is simply a book. Many people are into reading off their devices or phones. I admit I have been known to do that also but, to really get in the zone – I need a new hardback from one of my favorite authors with real paper and pages to turn. I love the smell of a bookstore and of new books that have never before been opened or read. There is an element of excitement and anticipation to see how the story will unfold.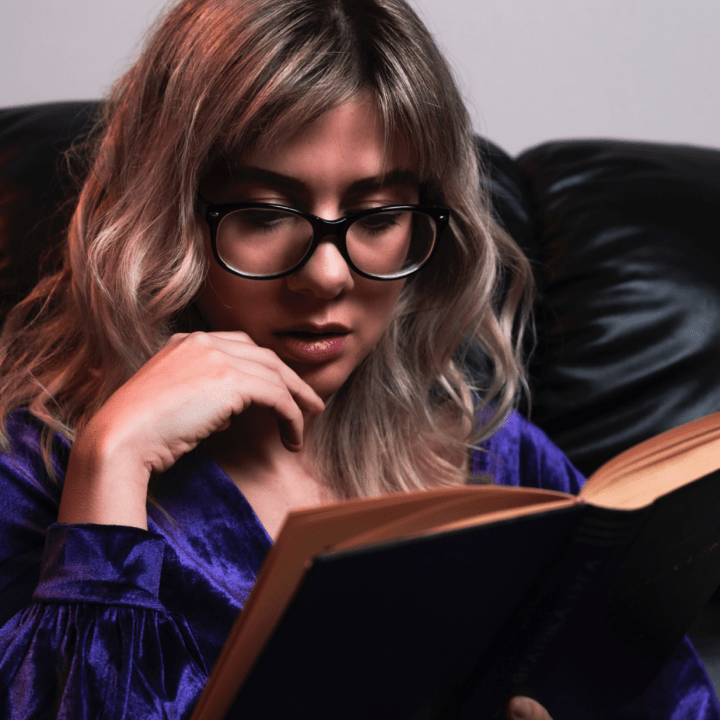 What I like to imagine myself looking like while reading…..
Within the pages of a book, you are in your own world- a world as you see it through your mind's eye. Hero or Heroine you can find the heights of success and the tragedy of loss.
So, the blanket, fire, and snow is ideal – but, my cozy place since I started reading …. is transporting me to places like the grounds of Pemberley in Derbyshire ………hmmmmmm, maybe this time Mr. Darcy and Lizzy won't have the angst of misunderstandings….. or, maybe it's "the red Earth of Tara" -perhaps maybe traveling to somewhere I've never been…. the possibilities are truly endless – Plus, that Comfy Space travels and can go wherever you go- no assembly required.
Now, if you will excuse me, I have a bottle of wine to open and fluffy blanket to find.